The year barely started but we already selected our reads that haven't even been published yet! We each picked three most anticipated reads of 2016 that we cannot wait to get our hands on. Let's delve in ...
Mary Fan
, author of
The Firedragon
,
Firedragon Rising
,
Tell Me My Name
, forthcoming
Flynn Nightsider and the Edge of Evil
(
Flynn Nightsider series
) and
Fated Stars series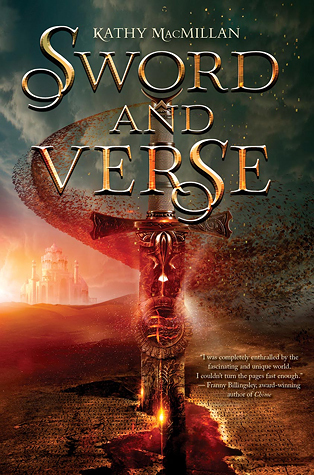 Sword and Verse by Kathy MacMillan


As the Tutor-in-Training, destined to teach the language of the gods to the next heir to the throne, teen slave girl Raisa is one of four people in the land of Qilara who's allowed to read. When she's approached by an underground rebel army who use questionable methods to fight for freedom, Raisa finds herself torn between using the power of the pen to help her people and her blossoming romance with the Prince. Meanwhile, she uncovers a secret of the gods that's been hidden for centuries -- and that could destroy the kingdom.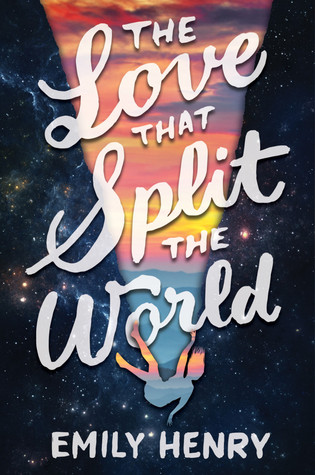 The Love That Split the World by Emily Henry


Love transcends time and space in this YA magical realism, which promises to be full of the best kinds of feels. Small town girl Natalie starts glimpsing strange anomalies in her world -- then finds herself visited by an apparition who tells her that she has "three months to save him." The next night, she meets a young man named Beau...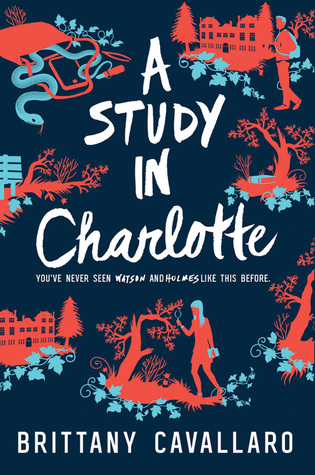 A Study in Charlotte by

Brittany Cavallaro


This YA reboot of Sherlock Holmes follows the adventures of the legendary detective's great-great-great granddaughter, Charlotte, and John Watson's descendant, Jamie. Though Jamie is curious to learn more about Charlotte, the latter shares her ancestor's volatility and vices. The new Holmes and Watson end up at the same Connecticut boarding school, where they soon find themselves investigating the suspicious death of a fellow schoolmate.
Linda Foster
, author of
Fallen Souls
(
The Realm of the Claimed series
)
Six of Crows by Leigh Bardugo


Ketterdam: a bustling hub of international trade where anything can be had for the right price—and no one knows that better than criminal prodigy Kaz Brekker. Kaz is offered a chance at a deadly heist that could make him rich beyond his wildest dreams. But he can't pull it off alone.…

Six dangerous outcasts. One impossible heist. Kaz's crew is the only thing that might stand between the world and destruction–if they don't kill each other first.

I have heard such amazing things about this book and the blurb sort of reminds me of oceans eleven with a paranormal element. It's like combining my favorite type of movies with my favorite books. I'm excited to read it.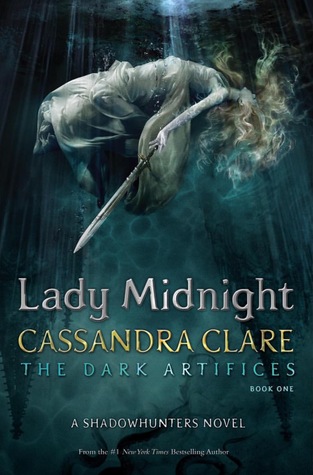 Lady Midnight by Cassandra Clare
It's been five years since the events of City of Heavenly Fire that brought the Shadowhunters to the brink of oblivion. Emma Carstairs is no longer a child in mourning, but a young woman bent on discovering what killed her parents and avenging her losses.
I love love love anything Cassandra Claire puts her hands on and the shadow hunter series are simply my all time favorite books. How could I not be excited for this new flash forward series?!
Flynn Nightsider and the Edge of Evil by Mary Fan
Light streaks the night, guns blast, and supernatural beasts prowl the land. But this is no war. The war ended long ago.


This is a holiday, dedicated to celebrating the Enchanters' victory over the Lord of the Underworld. But with the Enchanters' authoritarian Triumvirate condemning anyone who questions them, sixteen-year-old Flynn Nightsider doesn't see much cause for celebration.

Doomed to second-class life as a Norm and fed up with the Enchanters' lies and secrecy, he longs for change. And when he stumbles across a clue that hints at something deeper—secrets in the dark, the undead, and the man that once controlled them—he realizes that he might be destined for more than the lowly life of a non-magical citizen.
Flynn Nightsider, Norm orphan, finds his voice. And he begins fighting the system.
I must confess I look up to my fellow GH author and am always excited to read her work. Her worldbuilding is breathtaking and her characters jump off the page. It's a must read for all in 2016!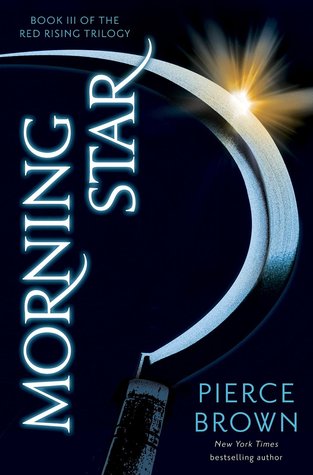 Morning Star by Pierce Brown
The final instalment in the incredible Red Rising series, I am so far beyond excited to find out what happens to Darrow. This series is an awesome example of an author bringing something new and amazing to the table, living up to the hype and blowing my mind. Space sci-fi, Roman mythos, war, betrayal, upheaval, and one of the coolest (and darkest) political systems I've ever seen. I get to read this really soon and I am SO EXCITED.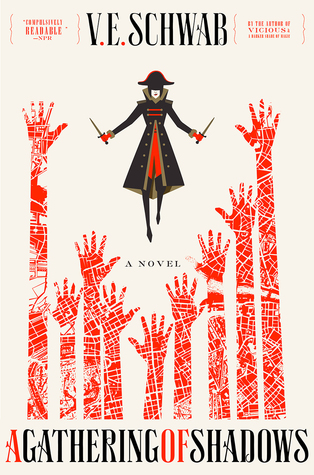 A Gathering of Shadows by Victoria Schwab
The sequel to A Darker Shade of Magic, I goddam love Schwab's writing style it is like a perfect storm of beauty and action, she paces at the exact rhythm I want to read forever, and the first book in this series was pretty darn great. I love the attention to detail both in the writing and in the presentation, the knife chapter headings are some of my fave book detailing ever.
A Rebel's Stone by PT McHugh


I just wanna know what happens! So does my godson! We are waiting with baited breath. I love Jason and his team and I want to go on more adventures with them.
Images from Goodreads and personal archive.