B. Three Eagles
, author of forthcoming novella
Book of Seidr
in
Element Alive series
Half Lost by Sally Green


Nathan Byrn is running again. The Alliance of Free Witches has been all but destroyed. Scattered and demoralized, constantly pursued by the Council's Hunters, only a bold new strategy can save the rebels from total defeat. They need the missing half of Gabriel's amulet—an ancient artifact with the power to render its bearer invincible in battle.
Age of Myth by Michael J. Sullivan
What does it mean if the gods can be killed? The first novel in an epic new fantasy series for readers of Brent Weeks, Brandon Sanderson, Peter V. Brett, and Scott Lynch.

Set in the world of his popular series, the Riyria Revelations, The First Empire series unveils new truths for Sullivan's long-time fans while providing a great entry point for new readers.
A Tyranny of Petticoats, edited by the very lovely Jessica Spotswood
I've been waiting for this for AGES.


Criss-cross America — on dogsleds and ships, stagecoaches and trains — from pirate ships off the coast of the Carolinas to the peace, love, and protests of 1960s Chicago. Join fifteen of today's most talented writers of young adult literature on a thrill ride through history with American girls charting their own course. They are monsters and mediums, bodyguards and barkeeps, screenwriters and schoolteachers, heiresses and hobos. They're making their own way in often-hostile lands, using every weapon in their arsenals, facing down murderers and marriage proposals. And they all have a story to tell.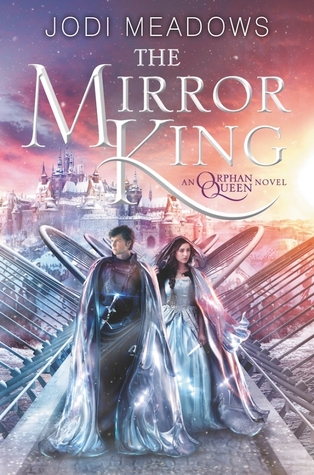 T

he Mirror King, also because I've been waiting AGES, by the lovely Jodi Meadows
Wilhelmina has a hundred enemies.


Her friends have turned. After her identity is revealed during the Inundation, Princess Wilhelmina is kept prisoner by the Indigo Kingdom, with the Ospreys lost somewhere in the devastated city. When the Ospreys' leader emerges at the worst possible moment, leaving Wil's biggest ally on his deathbed, she must become Black Knife to set things right.
The Returned by Victoria Schwab
Because I'm desperately hoping she can pull it off, and I want to know what happens.
George Ebey
, author of the forthcoming
Legend of the Phoenix
(
Phoenix Saga series
)
and novella DEBBI (Rovers of Mars series)
Freedom of the Mask by Robert McCammon

Why? For one, I'm a lifelong fan of his work. He could write the menu at Denny's and I'd read it cover to

cover. But more so, this is the sixth book in his awesome Matthew Corbett series and I can't wait to dive

into that world once again. (PS. If you don't know about this series, you owe it to yourself to check it out).
A Rebel's Stone by PT McHugh

Ever since finishing the first book in the series, Keeper of the Black Stones, I've been dying to find out

what Jason and the gang are up to. I'm betting it's going to be a wild ride.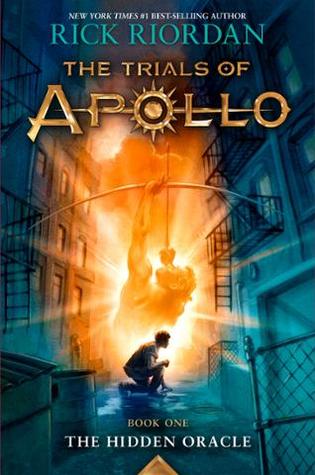 The Trials of Apollo: The Hidden Oracle by Rick Riordan

Honestly, I just thought the premise sounded cool. Greek Gods, Monsters, ancient powers, all set against

the backdrop of our own modern world. Sign me up.
Images from Goodreads and personal archive.